Coffee is easily one of my favorite ways to start my morning. There's just something about starting my day off with a hot cup of joe, that motivates me to get things done. This past weekend I made a trip up to New York City with my sister-in-law, Megan, and being the coffee lovers that we are, we wanted to visit as many trendy coffee shops as possible.
Though New York City is known for their variety of restaurants, I'd like to highlight some of my favorite cafes and coffee shops. Being someone who likes to take photos, I made sure to include some of the most instagramable coffee shops in the city.
Trendy Coffee Shops: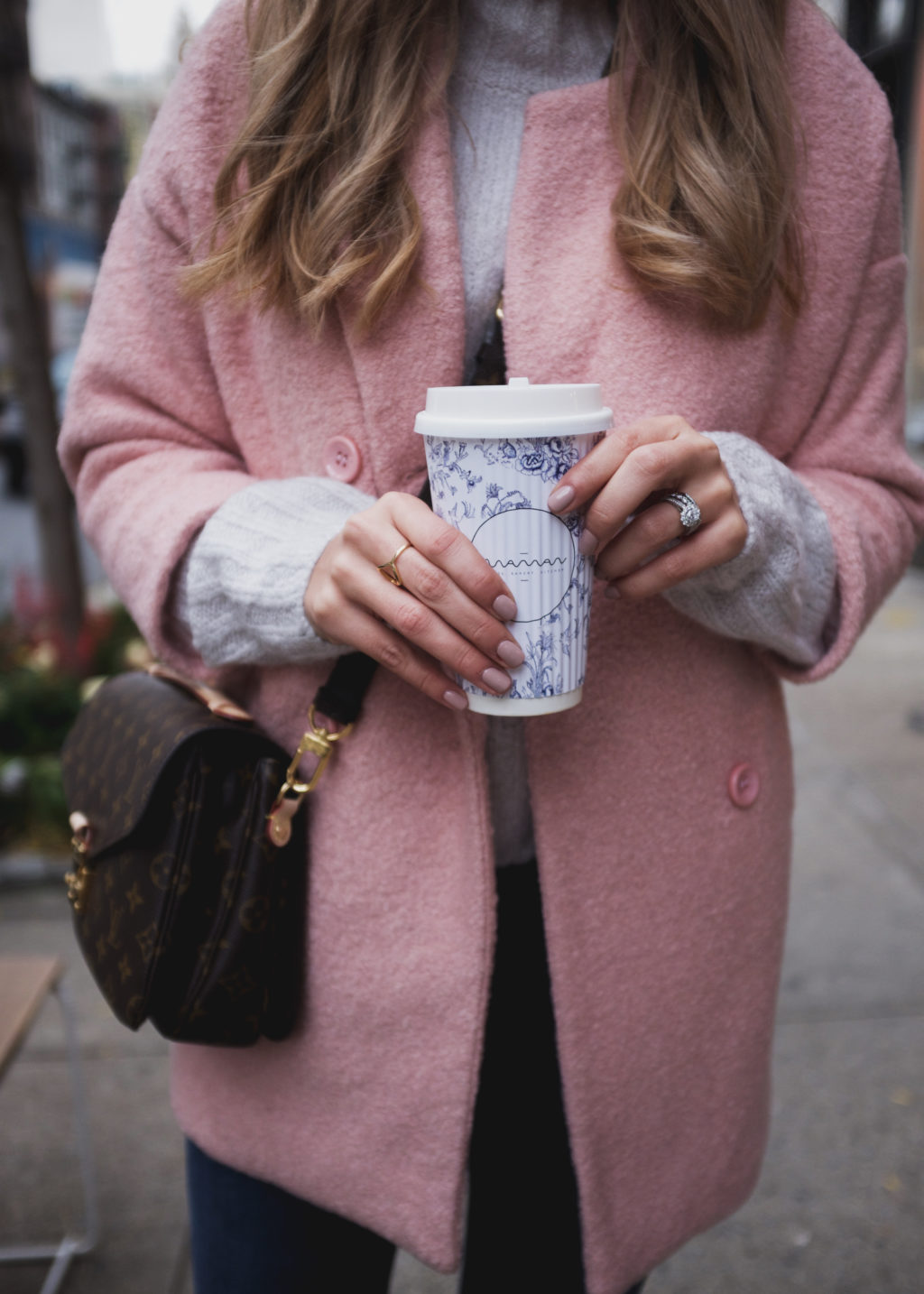 This chic coffee house was one of my favorites. They have a huge assortment of pastries and several lunch options. And if coffee isn't your thing, you should try their Lavender Hot Chocolate. It looked amazing!
This uber chic cafe is definitely a popular spot, so keep that in mind! Nestled right on 5th avenue (on the 2nd floor of Ralph Lauren), this is the perfect spot to unwind and refuel. They have a great basic latte and cappuccino, no syrups or fancy stuff. If you're looking for a pretty latte to snap on instagram, this is your spot.
We didn't get to make a stop here this past weekend, but this is for sure a coffee house that belongs on this list. From the marble tables to the tiled floor, it's definitely a show stopper. If you can, get a chocolate chip cookie with your coffee. You won't regret it.
I highly recommend Lafayette whether you're wanting a sit down meal or coffee on the go. They have a large dining area filled with adorable decor and a delicious french inspired menu. They also take reservations, which is a good idea if you're wanting a weekend brunch!
If you're looking for something quick, pop in to the coffee shop and grab a latte to-go. This trendy spot is a must if you're looking for a great cup of coffee or latte art photos!
This is a beautiful coffee shop has a few locations, but we went to the one near the Flatiron building. This location was so pretty. There was also a bookstore located a few seats located in the back of the store.  While this place is very picturesque, I would not count on getting a seat. There is only a small bar area and a few tables. It's perfect if you're looking for something to-go.