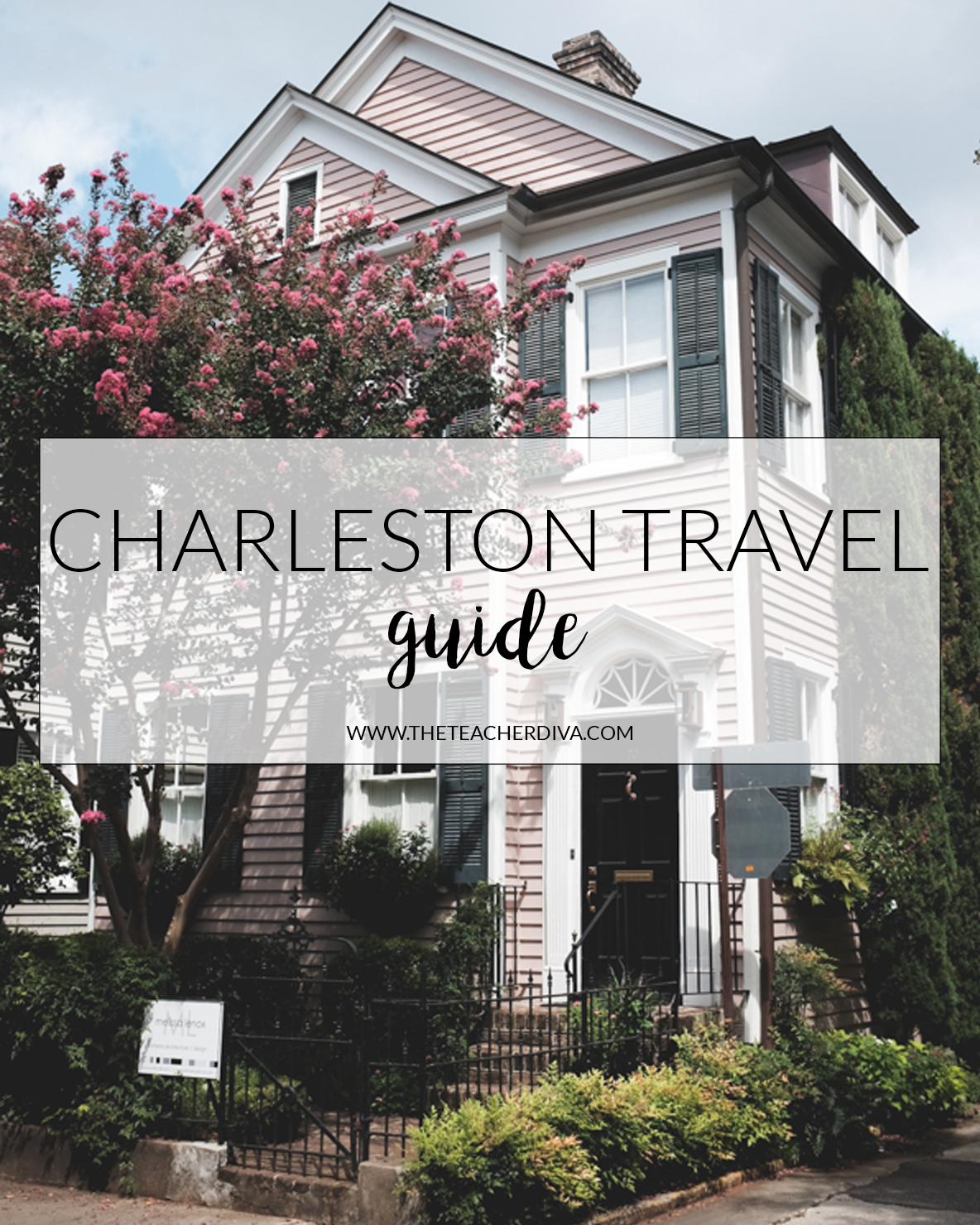 A few weeks ago Austin and I traveled to Charleston, SC. It was our first time to visit this historic city, but I am certain it will not be our last. Austin was up there for work, and I decided to tag along for the weekend. We were only there for a few days, but I wanted to share our list of must-do's! Here are a few of our favorite spots in Charleston:
EAT + DRINK
BREAKFAST & BRUNCH
First things first, let's talk about the food. People aren't joking when they say Charleston is a city known for it's delicious restaurants. I wish we could have tried more! One of my favorite spots for breakfast came recommended by several readers (thank you!) and that was Callie's Hot Little Biscuit. Let's just say this place is a must. Austin and I loved eating here. We ordered Iced Mint Tea and the Biscuit Sandwich. There's not a whole lot of seating inside, so I recommend stopping by early or on a weekday.
Another place we loved for brunch was Poogan's Porch. This popular spot is a must if you're in Charleston. I highly recommend making reservations if you want to each brunch as it's only available on the weekends, and get's very very busy.
DRINKS
For drinks, we loved stopping by Mira. This tasting room was the perfect spot to spend the afternoon. Austin and I enjoyed trying a few of our favorite wines and hearing about the different pairings. For the best experience and service, I highly recommend making reservations.
We also enjoyed stopping by The Bar at Husk before heading to dinner one night. The bar gets very busy, but it was a cool place to stop by and have a drink. It's a trendy atmosphere and one that is pretty popular. We didn't get a chance to eat there, but I've heard great things about the restaurant.
DINNER
For dinner, we loved eating at The Macintosh (they have the best fries). This came recommended from a few friends we met in Charleston. The atmosphere is dark and trendy, perfect for date night. We loved the location too! It's close to Jeni's Ice Cream, which might be the BEST ice cream I've ever had. And that's saying a lot!
COFFEE & TEA
Austin and I love visiting new coffee shops. It's one of my favorite things to do with him and we love trying new places when we travel. Black Tap Coffee came recommended by a few readers and I was so glad we were able to stop by. Their Lavender Lattes are amazing. I suggest making Black Tap Coffee a priority if you go to Charleston!
SHOP
While Austin was working on Friday, I decided to walk around and do a little window shopping. King Street is my favorite shopping location in Charleston. It has several stores that you will recognize, but many that are exclusive to the city.
One of my favorite stores was Croghans Jewel Box. I highly recommend stopping by this store. Not only do they have jewelry, but they have several vintage pieces and home accessories as well. I picked up a pair of the Gold Bug Earrings and love wearing them around. The people at Croghans were an absolute delight and very very friendly. You have to stop by!
WHERE TO STAY
There are several hotels in Charleston, but we loved The Mills House. This pink hotel was just beautiful and the customer service was top notch. Stay tuned, because I will be sharing more details and photos from our hotel and my packing list soon!
ACTIVITIES
SAILING
There's so much to see and do in Charleston. We wanted to make the most of our short stay, so we decided to book a few tours.
One of my absolute favorites was the sail boat we took around the bay. We booked our trip through Schooner Pride and chose the Sunset Cruise. It was not a private tour, but it was spacious and did not feel crowded. Bring cash for drinks or snacks!
striped dress (runs big, I am in an xs) // gold thumb ring // ladder cuff bracelet // Double Cylinder Cuff c/o // gucci bag (similar budget style)
WALKING TOUR
We also did a walking tour with Bulldog Tours. It was nice because the one we chose met at our hotel, The Mills House, and was only two hours long. This tour took us by Rainbow Row and several historical spots around the city. Typically, Austin and I don't opt for tours, but these were definitely worth it!