We all love an easy dinner recipe and if you're trying to stick with a low-carb lifestyle, here are a few meals that we have been enjoying lately.
Since starting F-Factor in January, we've had trouble finding low-carb meals that are 1. satisfying and 2. easy to make. This list checks both boxes for us. My personal favorites are the Garlic Crispy Brussel Sprouts and the Tortilla Pizza.
Let me know what you think if you try any of these! xx Ashley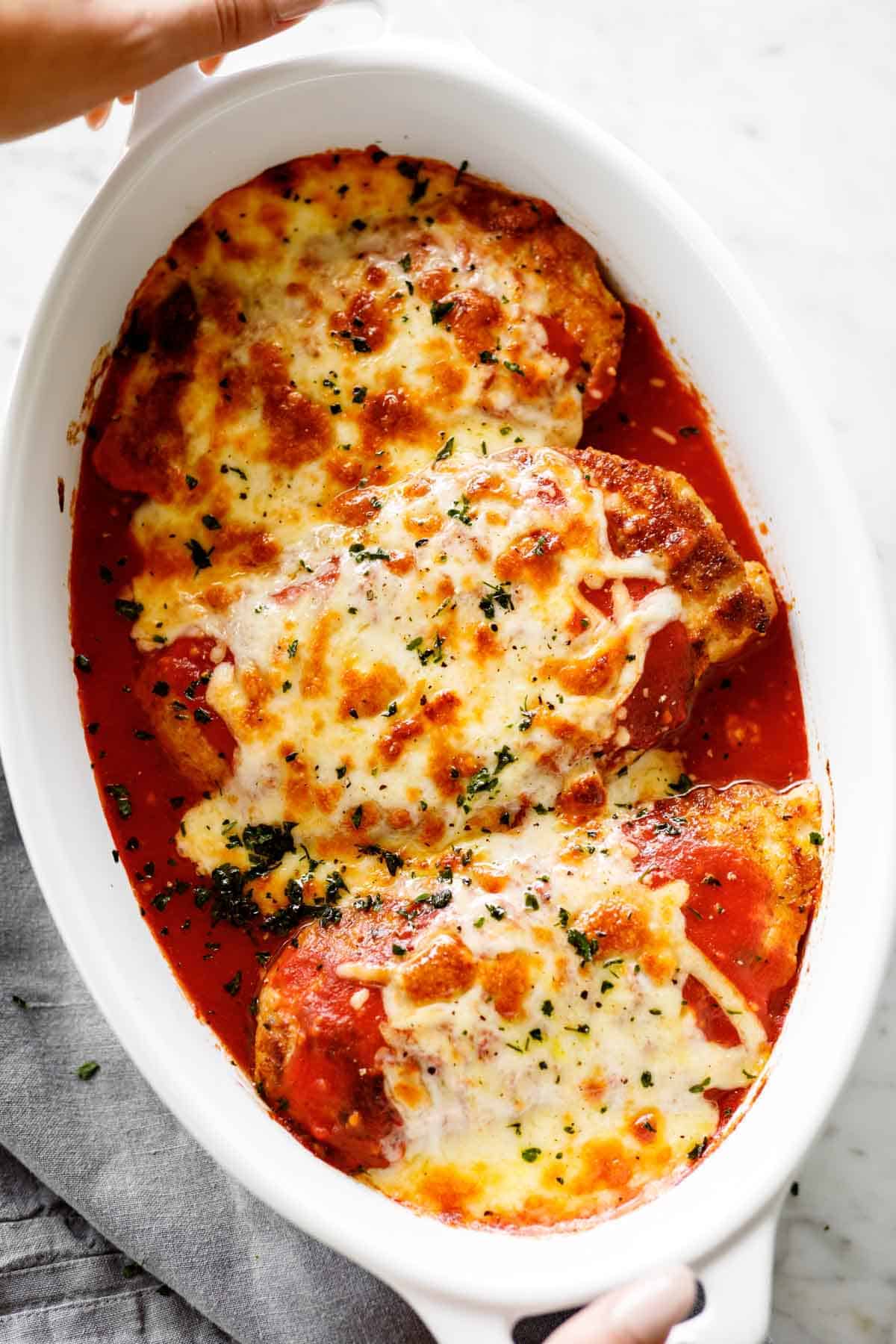 LOW-CARB CHICKEN PARMESAN – via Cafe Delites
We love this version of low-carb chicken parm. It's quick to prepare and turns out crispy. Try serving this with a side of zucchini noodles and marinara. It's the perfect fix when you're craving Italian.
EDITOR'S NOTE: For the tomato sauce, we prefer Rao's Marinara and for almond flour, I like Barney Butter or Bob's. We don't use the air fryer method, but we follow her directions for the skillet and bake method. Make sure to not move the chicken around once it's on the skillet or breading will peel off. 
These low-carb pizzas are HANDS-DOWN our favorite meal right now. We were using the PlantPower Thins and had the hardest time getting them crispy. In my search to find another low-carb pizza crust,  I stumbled upon this recipe. Truly, they taste amazing.
EDITOR'S NOTE: We swap a regular tortilla for the Mission Carb-Balance tortillas (they seem to have the best texture when baked) and Rao's Marinara for the sauce. The key is to do the sauce in a thin layer so it doesn't weigh down the tortilla. We love these pizza pans.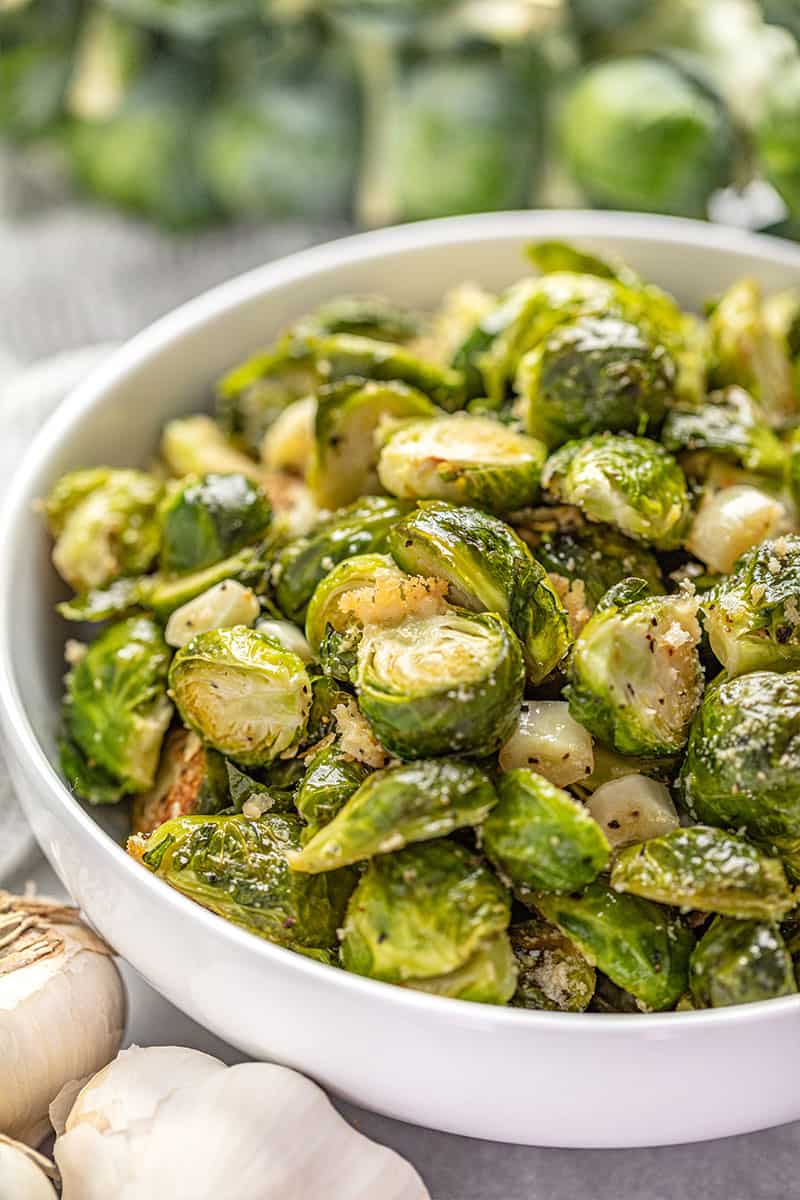 CRISPY GARLIC BUTTER BRUSSEL SPROUTS – via Stay At Home Chef 
The best brussel sprouts recipe we've tried — we just love these! They are packed with flavor and pair well with a lot of these meals. Our oven tends to overcook though, so we put these in the oven at 400 degrees for 18 -20 minutes. They came out tender and crispy!
EDITOR'S NOTE: We actually ran out of fresh garlic cloves and tried a variation of her recipe. It actually tasted pretty good and almost exactly like her original recipe. Here's what we used: 
2

pounds

brussel sprouts

trimmed and halved

1/4

cup

melted butter (we use Kerrygold) 

2

tablespoons

olive oil 

Garlic Salt to taste (I don't measure, but I would say 2-3 dashes) 

1/2

teaspoon

black pepper

Onion Powder (I just sprinkle this over the pan when they are all spread out) 

1/4

cup

freshly grated Parmesan cheese
SPINACH CHICKEN CASSEROLE – via Eat Well 101
This casserole is SO good. It's cheesy, savory and easy to make if you've had a busy day. The whole family will love it. We usually pair this with asparagus or a Caesar salad.
RESTAURANT-STYLE PAN SEARED SALMON – via Once Upon a Chef 
Our favorite way to eat salmon. This recipe gives you a crispy, salty crust and is so tasty (we eat this once a week). We serve it with the garlic butter brussel sprouts or over a ceaser salad.
EDITOR'S NOTE: We like to use coarse sea salt for this. It gives the best flavor! 
OUR FAVORITE COOKING PRODUCTS