Each fall I look forward to pulling out my crockpot and making slow cooker soups and pastas. I LOVE the ease of a crockpot meal. Throw and go, yes please! Not only are these incredibly delicious, but they are really easy to throw together. This list has been passed around the family for years and includes some of our go-to meals for a cold night in.
If you also like to cook with your crockpot, please drop a link to your favorite crockpot meal in the comments so we can have more to choose from! xx Ashley
TORTELLINI SOUP 
This recipe is adapted from my MIL. She always makes this each fall and winter and it's a family favorite. Not to mention, it makes for yummy leftovers.  Serve in a deep bowl because I promise you will want plenty. Hope you enjoy it as much as we do.
(image via Going For Grace) 
WHAT YOU NEED:
16 oz frozen cheese tortellini
3 handfuls fresh spinach
21 oz Italian diced tomatoes
6 cups low sodium chicken broth
8 oz cream cheese (we don't use all of it, but if you love cheese, go for it)
1 tsp cumin
1 tsp garlic salt
Salt + pepper to taste
DIRECTIONS: 
Put everything in the crockpot. Cut the cream cheese into small cubes (or it won't melt all the way) and cook on high for 3-4 hours. Stir occasionally. If your tortellini isn't frozen, cook on medium for 2-3 hours. Add some parmesan cheese when you are ready to serve.
SKINNY CHICKEN FAJITA SOUP — VIA EATING ON A DIME
This is a great option if you are looking for a low-carb meal. We also love shredding a rotisserie chicken for this soup. You really can't go wrong!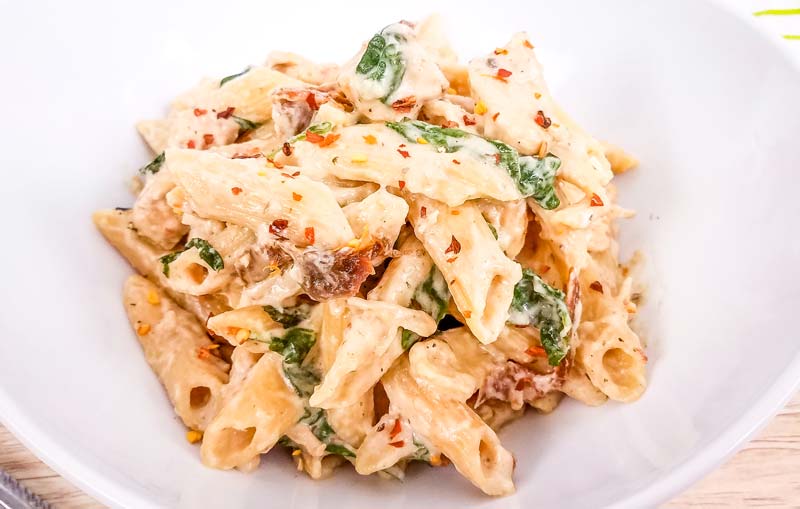 If you love a creamy pasta dish, this one is so yummy. It also makes it easy to meal prep or save for leftovers.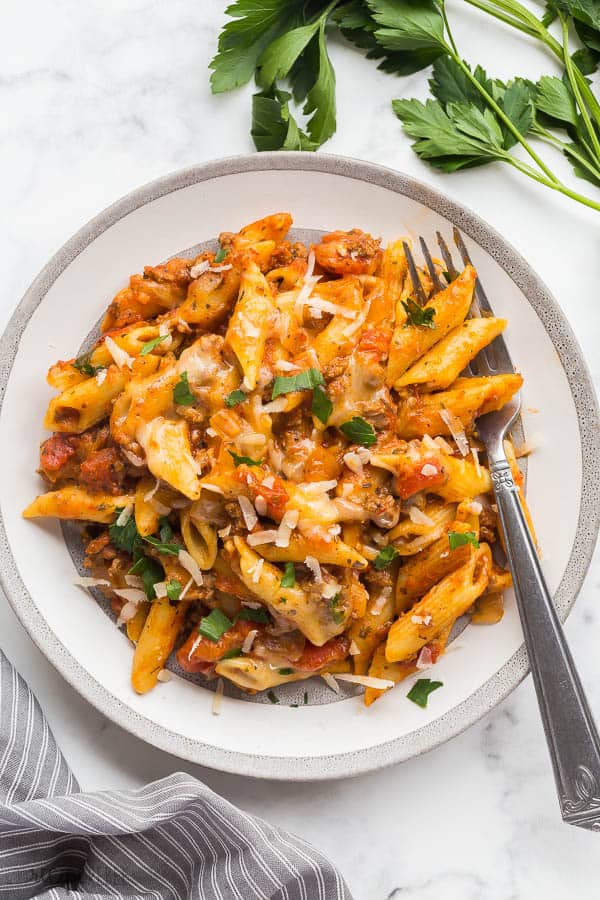 You can't go wrong with this classic pasta dish. It's just as good as the original, but easier to make.
The Fiesta Chicken is so simple to make. I love a good dump-and-go type of meal. We serve this with flour tortillas and make tacos!